Alaska is a vast place. At around 663,000 square miles, it's got just under 400,000 square miles on the next biggest state, Texas. With a good portion of those miles uninhabited, or crowded with thick forests, foliage, and tundra, it's no wonder that our state has the highest percentage of people who stay missing. Conspiracy theories abound for why this is. Aliens! Rampant serial killers! The Alaska Triangle! Barring the rumor mill, people disappear up here whether they're in the forest or downtown.
As you'll see on this list, some defy explanation or even logic. Some will leave you scratching your head, and others will chill you to the bone. The saddest part is that, due to recent statewide budget cuts, the Alaska Cold Case Unit has been disbanded. It's more than likely that these cases will remain unsolved. Here are the top 8 creepiest unexplained disappearances in Alaska's history.
Jael Tiara Hamblen (Anchorage, Alaska, 2014)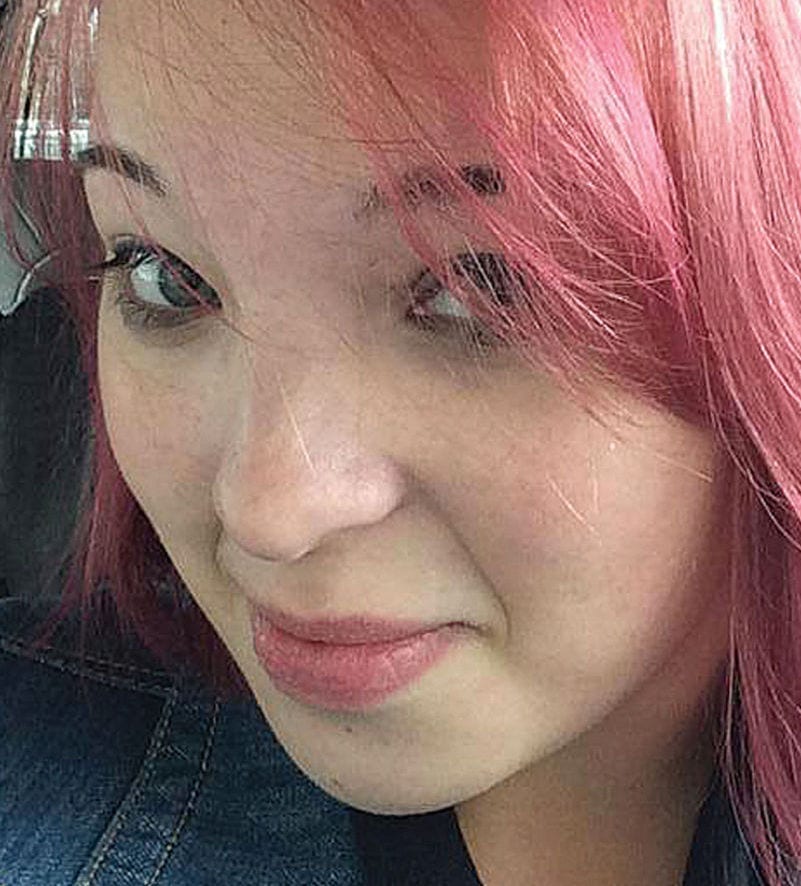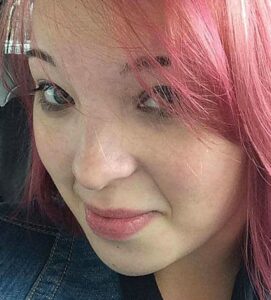 Jael Tiara Hamblen was out having dinner with her roommate, Kendra Vincent Estrada, on the night of October 11, 2014. The pair's respective children were being looked after by Kendra's mother. They got home and, after Kendra went to bed, Jael decided to go out again. That night, she was rejected by a man she liked, and texted a male friend in the early morning at 1:40. Her last text message would be sent just over two hours later.
Estrada found her roommate's bed the following morning, unmade, and her car in the driveway. Kendra texted Jael throughout the day, texts that would go unreceived as Jael's phone had died that night. Five months later, her purse was found buried in the snow just outside of Anchorage.
That last text message, and her black purse, covered in months of snowfall, is all that Jael Tiara Hamblen left behind. Today, her case is being investigated as a homicide. Hamblen's adoptive mother recently filed for custody of her grandson, Joel.

Erin Marie Gilbert (Girdwood, Alaska, 1995)
Erin Marie Gilbert's case is one of the more inexplicable on our list. A nearly 6-foot-tall basketball player, Gilbert was enrolled in cosmetology school and dreamed of being a novelist. She had been in Alaska for just over a year when she met a young man. The two went to the Girdwood Forest Fair, a local music and crafts fair, on a date. These are the only clear details about the case.
The date later told police that, heading back to his car, he saw that the lights were on and the battery dead. She stayed in the car while he went to look for help. When he returned, Erin Marie Gilbert had vanished. Until 1 a.m., the date claimed that he searched for her. The next day, he reported her missing. Soon after, he was cleared as a suspect.
Girdwood is a densely forested area. It's possible that Gilbert wandered off and got lost in the woods. Though, as her family stated, she wouldn't have done so alone. Even though her case remains unsolved, the family, and especially her sister, suspect foul play was involved. If Gilbert is indeed alive, she would be 41-years-old today.

Sandra Lee Davis (Chugiak, Alaska, 1974)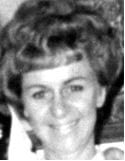 Adapting to Alaska is tough, especially if you move here from a more temperate state. Such was the case with Sandra Lee Davis and her husband, John. A Mormon mother of two, Davis moved to Chugiak, Alaska from Utah in 1974. It wasn't long before her husband handed her divorce papers.
Having already hated her life here, and having no car or phone, Davis' family was all she had left. With that threatened, she left their trailer on August 30 with no money or identification. This had happened before, and John and the children figured she would return. This time, she didn't.
Her husband reported her missing and immediately came under suspicion. After passing a lie detector test, however, investigators shifted their focus elsewhere. Nearby lakes were searched. Dogs tried to track her scent, at one point leading authorities to a pay phone down that road which John Davis said his wife had used the night before her disappearance.
According to The Doe Network, an undated note written by Sandra was later found. It read: "It is too late to remedy anything, so instead of me going through life this way, it's better to leave. Take good care of my daughters and your self. Take them to church, it's very important to me." While no reference to suicide is explicitly made, here, it is considered a possibility. Despite this, Davis' body has never been recovered.
One-Eyed Jack (Tok, Alaska, 1979)
One-Eyed Jack is not your typical missing person. We have his body, we know what happened to him, but we don't know who he is. In September 1978, Jack was picked up somewhere near Boise, Idaho. The driver was headed for Alaska, and, despite saying he was going to Pendleton, Oregon, Jack went along for the ride.
They entered Alaska and, as the driver later told police, Jack annoyed him. So he killed him and dumped his body on the side of the highway. He led the police to the remains a year later, and was sent to jail. It was then that things got weird.
The killer said he had seen the victim's Oregon driver's license. Maybe his name was John, maybe it was Jack. Jack stuck. A logging accident had taken his left eye, and he was around 5'11" with long curly hair. No ID was found on his body. Over the next few decades, authorities tried to track this man down, but to no avail. In essence, they had uncovered a ghost. All they had to go on was what the killer remembered from that night. But even that was lost when he died in prison in 2003.
So who is One-Eyed Jack? Where was he going? Did the killer truly have no other motive besides being annoyed? Today, with no known family, it's likely that we will never have answers.
Nick Begich and Hale Boggs (Unknown, Alaska, 1972)
The disappearance of Representative Nick Begich and Louisiana politician Hale Boggs is shrouded in mystery. Conspiracy theories centered around Boggs' involvement with the Warren Commission have often taken center stage as explanations. But, as we said before, Alaska is gigantic. While it's strange how little we know of the disappearance, it's not unbelievable.
Locked in a tight race in the 1972 general election against Representative Don Young, Nick Begich called on Boggs for support. Boggs obliged, and on October 16, 2016, he and Begich boarded a small twin engine plane out of Alaska bound for the state capital, Juneau. Somewhere between there and Anchorage, the plane seemed to vanish.
The Coast Guard, Navy, and Air Force searched all along the flight path for 39 days. Despite their efforts, no wreckage or remains were ever found. The search was so unsuccessful, in fact, that Congress passed a law mandating that all civil aircraft in the U.S. be fitted with Emergency Locator Transmitters.
Amy and Scott Fandel (Sterling, Alaska, 1978)
The disappearance of Amy and Scott Fandel is as baffling as it is sad. The 8- and 13-year-olds, with their mother, Margaret, were visiting their aunt, Cathy, at a local bar in Sterling, Alaska. Around 10 that night, Margaret and Cathy walked them home and returned to the bar. They would come back some 4 hours later to find a pot of water boiling on the stove next to an unopened box of macaroni and cheese and a can of tomatoes.
Strangest of all was that, even though Scott and Amy were afraid of the dark, the lights were out. Assuming they were spending the night at the Luptons' house, their neighbors, Margaret went to bed. In the morning, she went to work as usual. When she called the school, however, she learned Amy and Scott hadn't attended. Worried, Margaret tried to leave work early, but her boss wouldn't allow it.
At home, the Lupton children visited Cathy. Confirming Margaret's worst fears, her children hadn't spent the night at the Lupton's or gone to school. She called the police, but Amy and Scott have never been found. The children's maternal uncle, Terry Schonfelder, implicated Amy and Scott's estranged father, Roger Fandel, in the disappearances.
Years later, an old girlfriend of Roger's would ask Terry for $5,000. In exchange, she would reveal the fates of Amy and Scott. Nothing came of this, however. And today, no one has been formally charged. If what Schonfeld says is true, then Amy is alive and living in either Alaska, California or Montana, and Scott is long dead. No evidence has been uncovered to prove this, however.
Thomas Nuzzi (Anchorage, Alaska, 2001)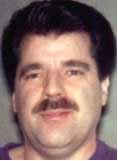 Out of all the cases on our list, the case of Thomas Nuzzi is definitely the eeriest. A traveling nurse, Nuzzi was well-versed in the state. He kept no permanent residence, opting instead to stay in hotels. The only rent he paid was for a storage unit in Anchorage. He was described as a dutiful worker. So when he didn't show up for his flight to Bethel on June 19th, 2001, his coworkers knew something was wrong.
A few days of searching discovered his Jeep Cherokee, keys in the ignition, abandoned in a parking lot outside of Anchorage. No sign of Thomas remained. A friend, Mr. Guernsey, knew that Nuzzi had stayed at a Super 8 Motel. When he called his friend's room, a man, who Guernsey stated sounded nothing like Nuzzi, answered the phone. The man passed it to a woman, who said Thomas had checked out.
Stranger still, the housekeeper told Nuzzi's nephew, Stephen Reeves, that, after she knocked on Nuzzi's door, that a young woman answered. Behind her, a man laid on the floor. The woman closed the door, and the housekeeper returned a few hours later. She opened the door to a man sitting on the bed. He told her to leave. Later that night, a couple across the street reported seeing that same couple breaking into Nuzzi's Jeep.
Reeves also found a gas station receipt from the night Nuzzi presumably disappeared. He went to the station, and the manager let them watch the security tapes from that night. On them, Thomas, accompanied by a thin, dark-haired woman, buys chips, soda, two lighters, and a pack of cigarettes. Hotel staff later described the woman's companion as tall, dark-skinned with rotting teeth. Thomas Nuzzi and the couple haven't been seen since.
Merrian Lynn Carver (Unknown, 2004)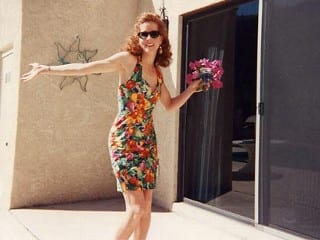 The disappearence of Merrian Lynn Carver is one fraught with mystery. After all, she didn't live in Alaska, and didn't disappear from the state proper. Instead, she vanished off of the vacation cruise, Mercury.
Without telling her family, she boarded the vessel in Seattle, Washington on August 27th, 2004 and was last seen by a cabin attendant the next day. While the Mercury stopped in Juneau, Skagway, and Ketchikan, Carver would never see those places. She never disembarked. Her family, having not heard from her in weeks, reported her missing on September 7th.
Celebrity Cruise, who owns the Mercury, didn't come under suspicion until Carver's father found out about his daughter's vacation and called the cruise line. He was told she had boarded, but had disappeared, her belongings left behind and later given to charity. Even weirder, her disappearance was not reported and her purse was put into storage.
According to internationacruisevictims.org, run by Carver's father, Kendall Carver, Carver's cabin steward, Domingo Monteiro would later come forward saying he tried to report her disappearance, but was told to keep quiet by his superior. In Monteiro's words, his boss said that he would "take care of it." With this information, ABC News prompted the question: was this a cover-up? Kendall Carver would go on to issue a subpoena to Celebrity Cruise's board of directors demanding documents about his daughter. When received, the documents showed that the crew was aware of her disappearance.
Most damning of all, the company told Carver that security tapes were regularly erased every 12 days. In actuality, they were erased every 30 days. Was the answer in those tapes? If so, they are long gone. So the question has to be asked: what happened to Merrian Lynn Carver between August 27th and 28th?