Facebook
@SharingAlaska
Sharing Alaska
3 months ago
Here's a very useful trick to defrost your window within minutes!

Win our September 21st Denali Road Lottery ticket!
Sharing Alaska is excited to announce that we are giving away our Denali Road Lottery ticket for Monday, September 21st as well as a 2-night stay (Sep 20 & Sep 21) at the cozy Denali Lakeview Inn to one of our fans!
Go to our Facebook page's giveaway post: HERE
Three steps to enter:
You must LIKE our Facebook page
You must LIKE that post
You need to COMMENT on that post
To learn more about Denali National Park, visit their website: HERE
To learn more about the Denali Road Lottery, visit their website: HERE
Alaska is home to hundreds of waterfalls across the state. Some are only accessible by plane and others by boat, but all of them provide an amazing photo-op guaranteed to make your Facebook friends and Instagram followers jealous. Below are SharingAlaska's top waterfalls in Alaska that make you feel you're in an adventure movie!
1)  Thunderbird Falls — Eklutna, Alaska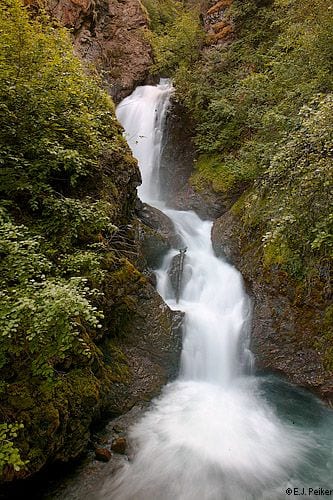 Photo by E.J. Parker